Workshop Success for Equilibrium Risk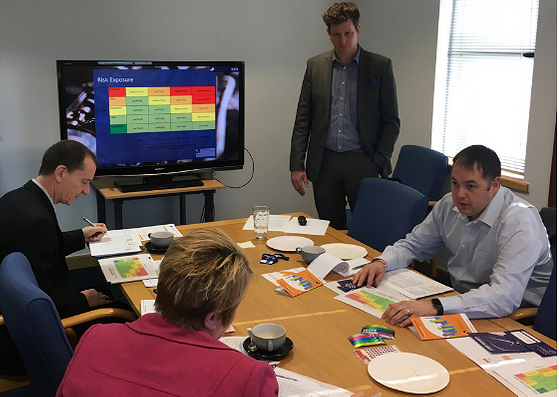 Following on from the launch of our "Understanding your Security Risk" workshops earlier this year, we are pleased to announce that the first fully-booked event was a success.
The event, limited to 6 businesses, saw the attendees spend the morning with our Director, Luke Appleby, to discuss all things security. The workshops, broken into 3 stages, are part of our unique Equilibrium Analysis, a security management tool that combines risks from both the physical and digital environments.
Steve Phipps from SMP Training said, "I attended this workshop today. It was well delivered and very informative. If you have business interests, then its well worth attending. It may well highlight issues you didn't realise you had. Thanks Luke".
Kerry Fennelly at Winder Power, simply added, "A complex subject that is broken down into manageable and practical sessions".
Equilibrium Risk are laying on these workshops free of charge to help business owners better understand how they should invest in security. With the cost of crime to business standing at £9Bn per year, there has never been a better time to review your security plan.
Luke Appleby, Director at Equilibrium Risk said, "I am very pleased with the way our first workshop was received. I spent a lot of time developing the Equilibrium Analysis, so I am glad the attendees found it useful. I am looking forward to the remainder of the workshops this year and helping other business owners with their security challenges."