Event: Security for Manufacturers - SME Edition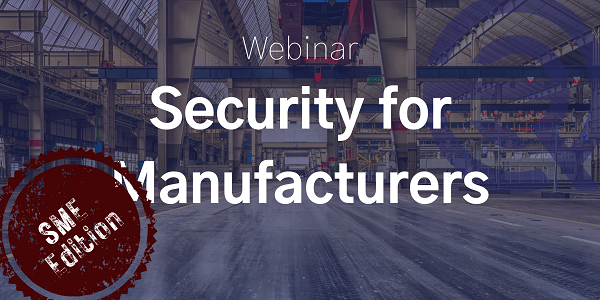 There is no getting away from the fact that manufacturers need security, unfortunately, criminality is a part of being human.
A simple act of burglary, or theft or even ransomware, can delay or severely disrupt business operations, costing you ££££'s in lost resources and time. In extreme cases, it can force a business to stop operating.
But what if I told you you could improve your security posture without spending any money?
We have extensive experience in supporting manufacturers with their security challenges. We look beyond restrictive security measures and create a secure environment where your business can operate and grow.
We understand that as an SME manufacturer your business needs to be as efficient as possible, minimizing waste while maximising productivity. We know that any loss through criminal activity can affect product quality, delivery times and costs.
In this webinar, we cover:
Ways to improve security without spending a penny
Different strategies you can use to secure your business
Planning for the growth of your business and how you can grow securely.
Getting the right security solution for your business is of paramount importance. It will allow it to grow efficiently, enables innovation and creates a real competitive advantage.
Book your place to discover the secret to effective, balanced security.