Equilibrium Risk's Director Discusses His Journey into Entrepreneurship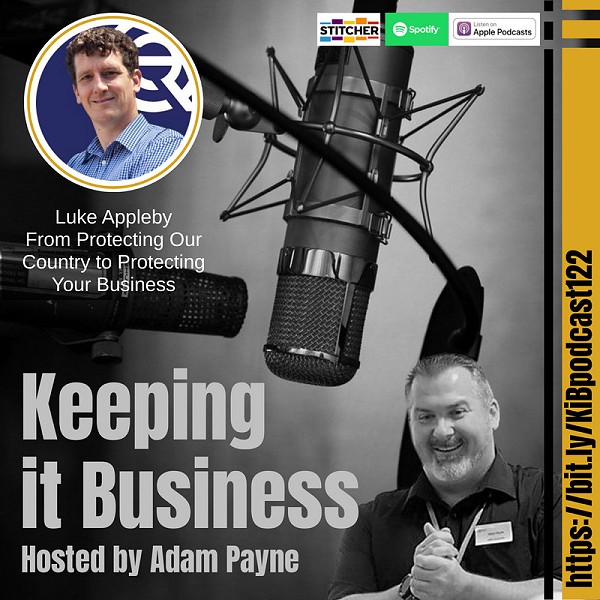 We are overjoyed to share with you that our Director, Luke Appleby, was invited onto the Keeping it Business Podcast to discuss his journey into entrepreneurship.
The Keeping it Business podcast is hosted by Adam Payne, who is an entrepreneur, multiple small business owner, business growth coach and mentor. In the podcast entrepreneurs and business owners discuss the highs & lows, challenges, and inevitable setbacks in creating a successful business and life.
In this, unscripted, unedited interview, Luke Appleby discusses his journey from protecting our Country to protecting your business. Luke's journey has been a long and winding road. He's seen the world, met people from all walks of life, and has learned how to navigate hard situations.
The Key Talking Points during the interview include:
Military Influence
Private Security
Don't Assume Anything
Back to Basics
From Analog to Digital
Turned To My Army Training
Morale Values
Security In Its Purest Form
Equilibrium Risk Innovation: Digital Application
Luke, said, "It was an absolute please to talk with Adam on his podcast. I feel a certain amount of trepidation with it being 'out in the wild', as we discussed some really personal stuff that I wasn't expecting. But I hope everyone enjoys it".
You can listen to the podcast here.