Equilibrium Risk Launches Webinar Series to Help Create a Safer New Normal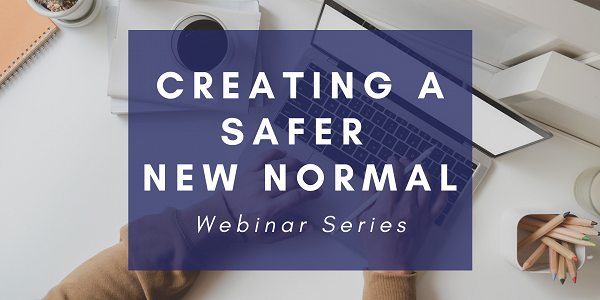 We are delighted to announce the launch of a series of webinars to help businesses create a safer working environment in the new normal.
Set to run throughout December and January, the webinars will provide advice and guidance to business owners as they settle into a new way of working and will go beyond just security advice.
Initially, businesses had to act quickly to adapt to the coronavirus restrictions to survive. However, as remote working becomes the new normal, there are risks that need to be considered in more detail.
As an award winning security and risk management company, we are well positioned to provide expert insight in this area. Our aim has always been to provide a secure environment for a business to operate, pursue opportunities, and grow. Providing that safe environment means, first and foremost, making sure your most important asset, your people, are safe.
Take a sneak peek at event two here
We are, therefore, excited to announce that our first webinar will be run in collaboration with Flourish in Mind. Flourish in Mind is a training and consultancy business in mental health first aid. Registered with Mental Health First Aid England, they deliver a range of bespoke courses or workshops that improve people engagement and morale, reduces absentee rates, and increases productivity.
Luke Appleby, Director at Equilibrium Risk, said, "Having served in the Army, I know only too well the importance of mental health. So, we are delighted to have the opportunity of teaming up with Jennifer on this project. She really is an expert in her field, and we look forward to helping business owners to not only spot the signs of mental health issues but be proactive in their support."
Jennifer, from Flourish in Mind, added, "I am really excited about the project. My focus has always been to make workplaces a safe place, so it is great to collaborate with Equilibrium Risk on this. I have first-hand experience of understanding how mental ill health can impact an individual in the work environment and I look forward to sharing my vast experience of effectively supporting individuals to flourish."